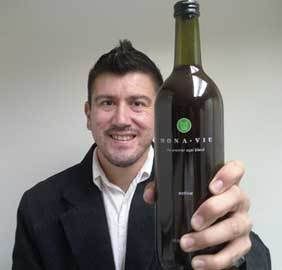 Oprah got me drinking this Monavie.
Monavie was introduced to me by my Mom.
I know why my Mom loves it.
Because it was on
Oprah
.
Thanks Oprah.
With this new superfood I hope my Mom lives forever.
Check out my review on Yelp.com
Its a pyramid business.
It cost $40 a bottle.
You get a cut of anybody you sign up.
I heard its 2 shot glasses in the morning and night.
This taste like berries.
The
alcoholic drink
is called "Money"
1 part Monavie 1 part
Hennesey
over ice.
Drink this when you make your first sale.