Henry Sehf Flores
The funny thing that same day he died.
Something told me to look at his myspace page and show off his video to my girlfriends little brother. I was actually talking about him on Wed. the day he died. Wow!
I think Henry was trying to pass me the torch. He was telling me to make his music live on.

He was always coming up to me at Goodfellas Music Venue in Rancho Cucamonga,California USA
He wanted to perform all the time. However, he always wanted to perform when it was still early, and nobody was there. I would always tell him to hang tight. Wait til more people come.
He would always just leave.

I knew he was a genius at the Piano.
I remember telling him one day. He should be the Piano player at Nordstroms in the Montclair Plaza. I told him the Piano player in there was some old guy with a fat diamond ring.
I told him that could be you!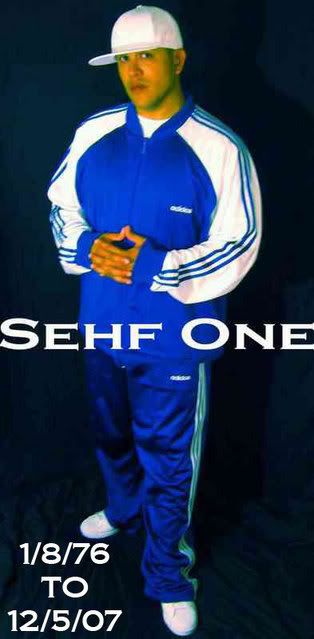 SEHF Anthem
I first met Henry while going to Alta Loma High School. I had ditched 6th period with Corey Salisberry and Mike Conner. We went to this guys house who was home alone because his parent were at work and it was cool to kick it. We showed up at this guys house and he didnt leave the Piano for one minute. He showed off his skills and showed us some of his work until we walked out the door. This was the most talented Pianist I had ever seen. I never forgot that guy named "SEF" Then years later I met him again through my friend Alfredo. After that we would hang out every weekend, until life made us more distant. It was Alfredo and Romeo Castro, James Ali and Luis Albarran and I. He would always be known to us at "Cockblocker One"
One of the best times I had with SEhf was in Las Vegas.
He called Alfredo, James, and I and told us to go to Las Vegas.
He said he had some girls from Washington or Portland lined up for us.
So we went up there. I think we met him outside the Paris Casino or Hilton. I was already buzzed and its kind of a blur.
Anyways we met up him and all these girls. We went Casino hopping in their Limo.
Everything was going good until I had to kill it.
One of the times we went in different limos it had big bottles of alcohol.
Everybody was partying and laughing .......... so I added to the party by opening up 1 bottle of absolut and something else. I started passing the cups around and everybody was drinking. Then one the girls wondered where the alcohol came from. The girl seen me about to open another bottle. Then she yells out! We have to pay for those. She also says the limo service charges her double then the regular price a store would charge. She starts yelling at me, then yelling at my friends. Perfect timing but we are at another casino(think HardRock), we get out, while the girls are trying to get us to pay for bottles used. We ditch those girls and never see them again. I cant remember what happened after that? All i know is we were so fucked up we didnt care about hooking up with those girls. We were having to much fun being single fellas.
THE LIFE OF AND WRITTEN BY HENRY:
My Musical Biography/Resume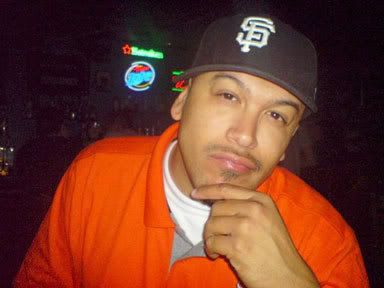 The Beginning: My name at birth was Saul Enrique (Henry) Flores. Born to a single mother, I was given my mother's maiden name instead of my father's surname, causing me to be the only one in my family to be given the Flores name through my mother instead of my father; making me the 'chosen one' of the family, with an extraordinary talent.

10 years old: After receiving a keyboard for Christmas from my parents, I began learning, by ear, how to play as many songs as possible, of various genres, including classical and jazz. In the process, I learned how to compose my own melodies without ever learning how to read music.

15 years old: I began using synthesizers and samplers together, experimenting with various forms of electronic music; of which I intended to be a pioneer of, including drum 'n' bass and house music. I also began rapping over the beats that I composed from scratch, but didn't really take it seriously; because not only did I feel that no one would take me seriously for being a Mexican rapper, but I also felt that rap had already taken a turn for the worse in that, it became less about an art form, and more about a business that was exploiting the people who listened to it and created it. So I decided to focus more on making beats. I kept on rapping but only free styling whenever the occasion called for it.
Sehf One: At around the same time I began rapping at the age of 15; I also began writing graffiti. I first began writing my initials at birth, which were SEF; but after discovering that there was a black tagger named Sef from Pomona who was killed, and after repeatedly having my initials mistaken for a crew name, I soon realized that I would have to change the spelling of my name. I then decided to include the initial 'H' for Henry and began using the name Sehf One.
18 years old: After receiving a classical nylon guitar as a gift, I soon began teaching myself how to play it by ear. I first learned how to tune it by reading some instructions that were written in Spanish; which I could hardly read or understand. Then I began learning how play chords the same way. I soon began composing my own songs on guitar as well as piano and have been ever since.

22 years old: Approximately one year after devoting my life to a community organization; I felt a strong urge to unearth the gift that I had tried to bury 7 years prior. It was obvious to me that after all of the experience that I had gained through touching so many lives in my community with my music that year, that life was pushing me into certain direction; it was time for me to start taking rap seriously again. I began writing my lyrics down and that is what I've been doing ever since. I feel like if no one else is going to use rap music wisely, why not me?

Now: I've been making music for nearly 2/3rds of my life now, and I'm certain that it is my destiny to achieve greatness with it before I die. There is just too much on the inside of me to go to waste. I strongly believe that life has given me this gift as a weapon against all the injustice and adversity that I've had to suffer. That is why I am so adamant about using this gift for good instead of evil. The time has finally come for me to not only strike back against the things that have only served to devalue me, and in the process; help those who have been devalued and help them see their true value. It is vitally important for you to realize that, after reading this, if you would like to be a part of something that will affect many lives; please know that I will not allow this gift fall into the wrong hands because I will be held accountable . Basically, I don't want anyone telling me what to do with my music, or manipulating me in any way. I compose my own beats, and I write my own rhymes. I need people who will support me in what I feel I have been born to do because I can't do it alone. Thank you for reading this, and God bless you.
THE STORY FROM LAS VEGAS REVIEW JOURNAL @
http://www.lvrj.com/news/12276256.html
Police identify victim found shot in pickup
This is the video clip preseted by KVBC.COM CHANNEL 3 LAS VEGAS KVBC -NEWS
A man found shot in a pickup Wednesday afternoon in North Las Vegas has been identified as Henry Enrique Flores of La Verne, Calif.
Flores, 31, was found in the truck in the 300 block of Reeco Avenue, near Lake Mead Boulevard and Losee Road, about 1:30 p.m.
He died later that day at University Medical Center from the gunshot wound to his chest, the Clark County coroner's office said.
Police were called to the scene after the truck crashed into the front of a residential property. Police are still investigating the death.
Published in the Inland Valley Daily Bulletin on 12/14/2007.
Henry Flores
Henry was born on January 08, 1976 and passed away on December 05, 2007. Henry was loved by many; he was lovingly son and brother to a younger sister and brother. He was also a wonderful Uncle to his nieces Haylie and Emily. Henry was also known to many as Sehf. Sehf was a beautiful musician who spoke the word of God through his lyrics. Sehf will never be forgotten because he impacted our lives so much through his words of God and through his music. Survive d by his mother Celina Gillette, father Wayne Mc Keough, step father David Gillette, Sister Christina Mc Keough, and brother Paul Mc Keough and many cousins who he loved very much. Serves are being held at Oakdale Mortuary at 1401 S. Grand Ave. Glendora, CA 91740 on 12/14/07 at 6:00 p.m. A memorial service will be held on 12/15/07 at New Life Church at 275 E. Foothill Blvd. Pomona, CA 91767 at 10:30 am. Burial services following the memorial services at Oakdale Mortuary.